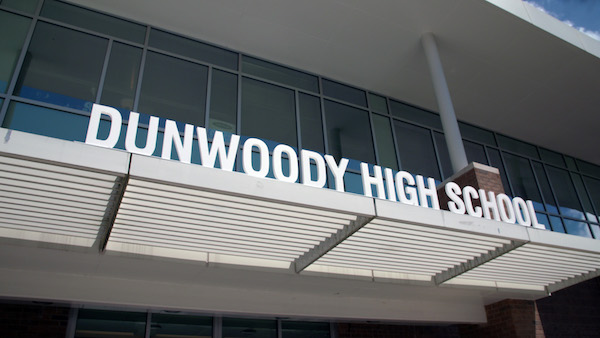 DHS is ranked in the top 10% of public high schools in the state of Georgia.
Many graduates who enjoyed the cohesive community, return to Dunwoody to raise their own families. WILDCAT PRIDE!!!
---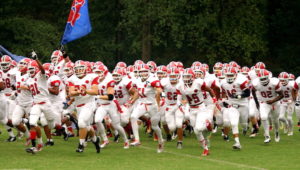 DHS is a small-town high school with endless amounts of school spirit. The annual Homecoming dance takes place in the gym and a parade is held on the afternoon preceding the big game. Pep Rallies are high-energy events held in the gym on Fridays before the Varsity football and basketball games, and the new theater fills up through the year for Improv shows, the Spring Musical, and the Variety Show.
---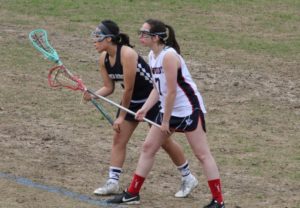 On a typical afternoon after school, students are meeting for academic bowl or math team practice, running on the track for cross-country practice, or on the field for band, lacrosse, or football practice.
---
Academics
Dunwoody High School offers excellent academic opportunities for students in grades 9-12, including 26 AP classes and the option for dual enrollment at Georgia State University, located less than a mile from the DHS campus. Our students are consistently accepted into the top colleges and universities throughout the United States.
Technology
The latest technology, including computers, smart boards, and online collaborative tools, are available to students in the school's computer labs, classrooms, and from home.
---
Block Schedule
DHS operates on a four by four block schedule during the school year, allowing students to complete a full year class in one semester and accelerate areas of particular interest, such as foreign language, finance, and marketing, mass communications, science or technology. Two career academies are offered to Juniors and Seniors. The Academy of Finance and Academy of Mass Communications prepares students for future careers through a combination of school-based curricula and work-based experiences.
Fine Arts, Clubs, Athletics
A broad range of classroom and extra-curricular opportunities are available to students in everything from music to visual arts and fencing to chess.  DHS has over 50 clubs supported by faculty sponsors and boasts more than 15 sports for both boys and girls.
---
Cultural Studies
Each year, many students have the opportunity to travel together for continued study. Nearly one-third of the Senior class visits New York City in the fall and Orlando in the spring with the Finance Academy program. Other travel opportunities include trips with these programs.
| | |
| --- | --- |
|  CLASS | TRIP |
|  Band | Denmark |
|  Orchestra | Italy |
|  Academy of Mass Communications | New York City |
|  AP Spanish | Seville, Spain |
|  AP French | Paris, France |
|  AP Human Geography |  Italy |