Upcoming Dunwoody High School Class Reunions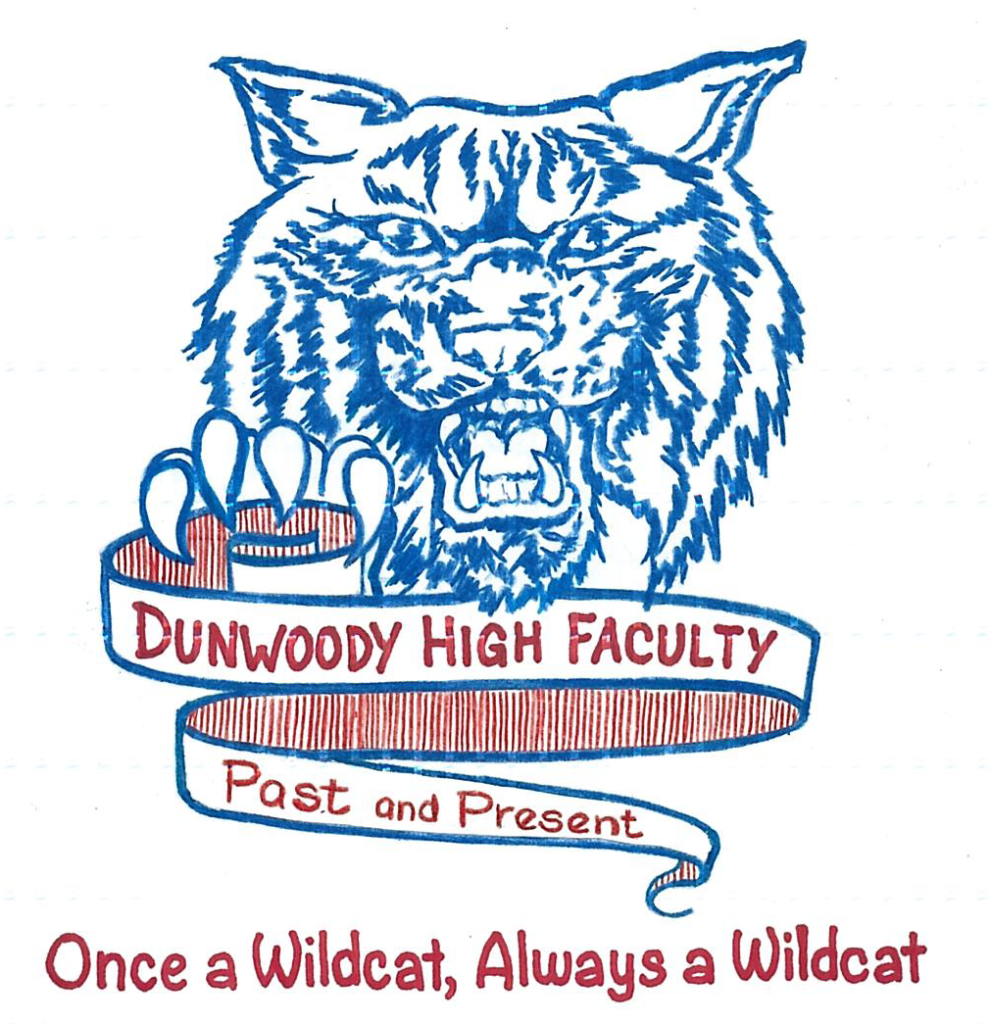 DUNWOODY HIGH SCHOOL FIRST EVER  FACULTY & STAFF reunion!
ALL YEARS:  1972 – 2017
SATURDAY, AUGUST 19, 2017
DUNWOODY HIGH SCHOOL CAFETERIA
1:30 p.m. REGISTRATION for you and a guest
2:30 p.m. – 5:30 p.m. MIX & MINGLE / CELEBRATION / PROGRAM
REFRESHMENTS WILL BE SERVED
6:00 p.m. CONTINUE THE CELEBRATION AT DUNWOODY TAVERN
DHS Graduates, DHS Community Invited to join us at the Tavern
PLEASE IMMEDIATELY RSVP BELOW – WE WANT TO SEE YOU!
RSVP 1 OF 3 WAYS:
PHONE:        678-874-8503 – Melanie King, Dunwoody High School
EMAIL:         melanie_king@dekalbschoolsga.org
GO TO LINK BELOW AND SUBMIT FORM:
https://forms.office.com/Pages/ResponsePage.aspx?id=iiMrMYPAwUGhi3NrAmlvecdXbtDvYNlIorU9QZiCKWZUN01DR0ZCUTY0VllZVEI5QThSUU80Rk9NQy4u
Come celebrate the friendships, accomplishments, and special memories of the faculty and staff that, over the years from inception, have provided a foundation for the achievements of many graduates of DHS.  To date, nineteen Wildcat graduates have returned to Dunwoody to teach!
Forty-five years ago in 1972, Dunwoody High School was built on the outskirts of Atlanta to serve a growing suburban population, first enrolling students in grades 8, 9, and 10.  The Wildcat became the mascot and the colors were crimson & gold.  Dunwoody High School and Peachtree High School merged in 1988, with Dunwoody remaining as the high school and Peachtree becoming the middle school.  After much debate, Dunwoody acquired Peachtree's colors of red, white & blue.  The two schools merged seamlessly and established the tone of cooperation and excellence that would follow throughout the years.
"Once A Wildcat, Always A Wildcat" has been our theme and doing things the Wildcat Way has become a tradition.  Dunwoody High School is part of a strong community with a focus on ensuring the success of all students, enabling them to become lifelong learners, and to be productive members of an increasingly diverse society.
---
CLASSOF 1983 REUNION INFORMATION
We will be having our 35th reunion at the Lake Lanier Legacy Lodge July 27-29, 2018. We are not sponsoring a formal banquet, but will have a social Saturday evening.
There is no registration required and everyone is on their own to book a room if you would like to spend the night. Right now on Trivago they are @ $199/night, but I am not sure how far out you can book. Lake Lanier Islands is kid friendly so bring the family! The lodge offers free shuttle service to/from Lake Lanier Islands water park. There are also several classmates who have boats on Lake Lanier.
Some people have expressed interest in playing golf while we are there. I am not going to plan an official golf outing, but I am sure there are several classmates that would like to play, so we can put together some foursomes based on the response.  Click here for more info: GOLF ON LANIER
Please forward to anyone you think may not be on distribution compiled from last year's reunion. If you have not done so, please join our Class of 83 Facebook Group ( this is a private group just for our class only).  
Please let us know if your class is planning a reunion and we will post it here.